Fresh and crispy from the bag!
Deep-fried rays of sunshine!
Processing potatoes for chips and crisps
Selecting potatoes to make the best chips or crisps is somewhere between an art and a science.
The most important thing of all is to start with a quality product. To achieve optimal results, key factors include starch and sugar content – and, of course, size and shape.
We supply the very best processing potatoes – all year round and in the premium quality our customers expect.
The secret of the best crisps lies in the potato
When selecting the right potato for quality crisps, the two most important considerations are variety and provenance. It's a challenge we love. Together with our growers, we test trial crops of new sorts to see if they are suitable for making the very best crisps.
We have production and supply contracts with experienced and reliable growers. We can therefore deliver the quantities you require – guaranteed. To ensure this availability, we rely on the right mix of German-grown crop, imports from Southern Europe, warehousing and temperature-controlled box storage.
You need potatoes – we provide you with an all-round service!
Our best chipping potatoes
With fish in batter, a juicy burger, or just solo in a bowl – chips are always top of the menu! As such, they're still very much standard fare in both the restaurant trade and private households.
Here, too, it's the potato that determines the quality of the chips. The best chips are made from carefully selected potatoes with the right properties: an ideal starch and sugar content – and, of course, size and shape.
Medium-sized potatoes of a uniform size are perfect for making nice, long chips without much waste. Our quality chipping potatoes are guaranteed to meet all of these requirements. Try for yourself.
Do you have any questions about our processing potatoes or would like to place an order? Call me!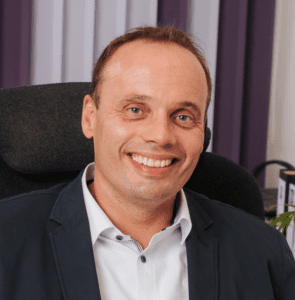 Christian Fockenberg
T. +49 2041 1845-47
M. +49 178 7575089