A guaranteed hit at the point of sale: attractive own brands from Stadtmann
Fresh products in a fresh design
Do you run a wholesale market or have your own market stall, farm shop, supermarket or small store? Our special own brands are freshly prepared and packed ready for sale.
We supply our premium Baby Potatoes, baking and barbecue potatoes, potatoes for chips, and our delicious ware potatoes from a whole range of growing areas, in packs from 2.5 kg to 25 kg.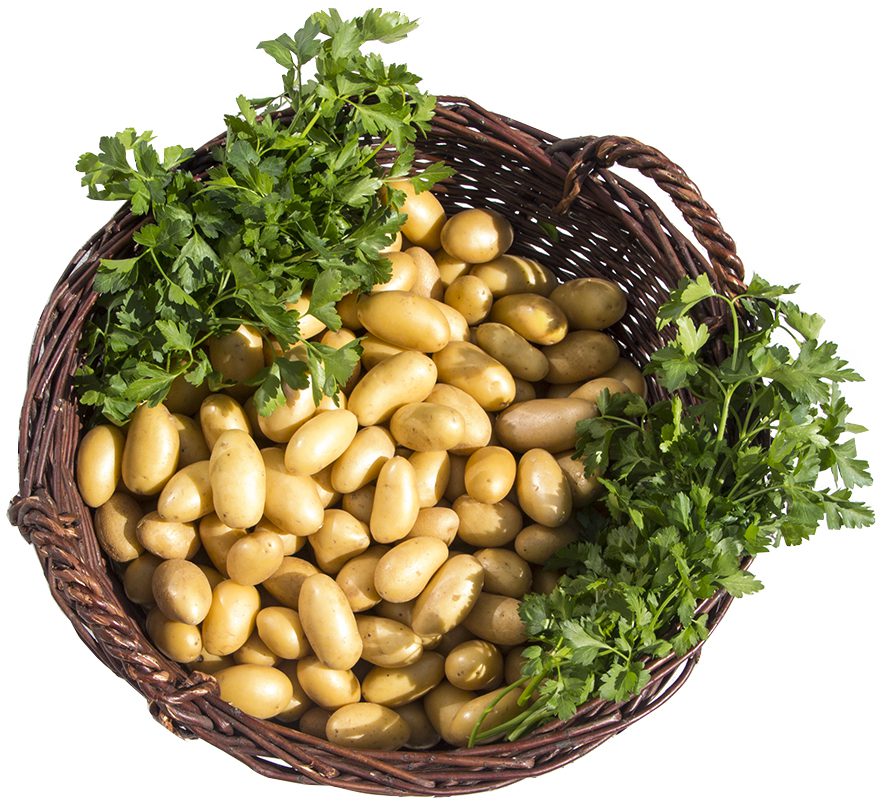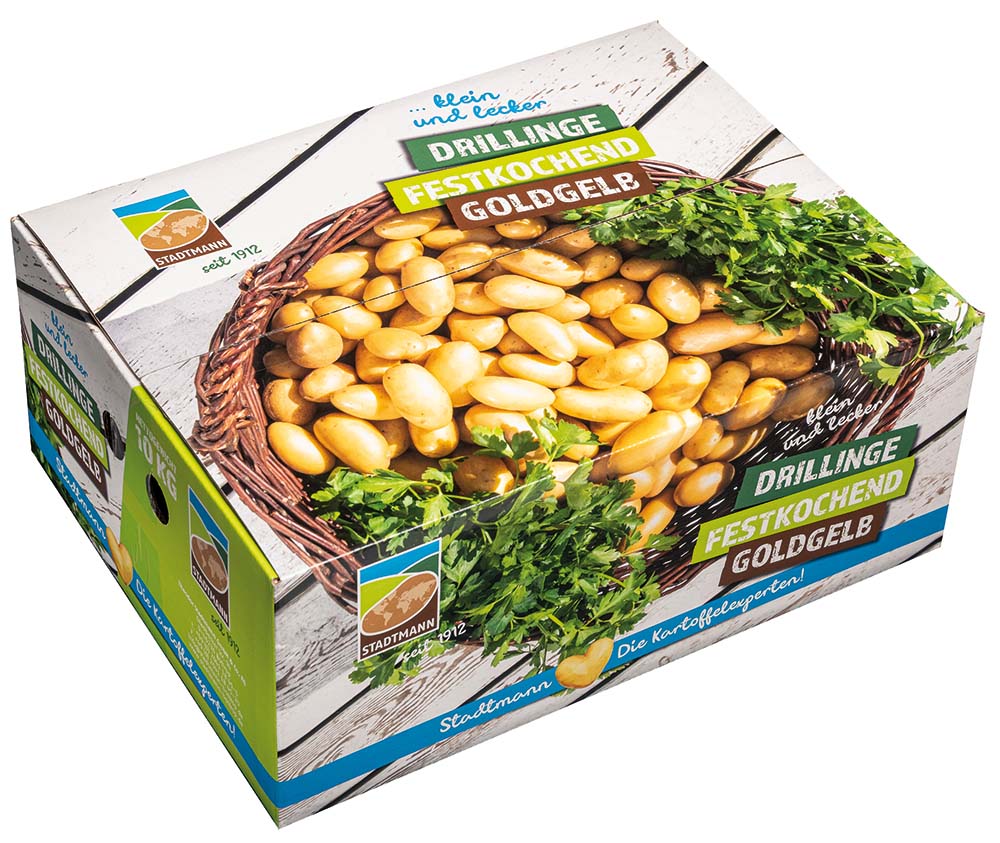 Our golden Baby Potatoes!
Our golden waxy potatoes, preferably from France or Israel, are…
Available all year round
Washed and polished
Packed in 10 kg boxes (in our own or a neutral design)
Ideal for wholesale market customers, the restaurant trade, small farm shops and also market-stallholders.
Grillkartoffeln
Ready to open the barbecue season? Looking for some delicious baked potatoes for a Christmas market? We can supply you all year round.
High-quality baking potatoes from Germany, France or the Netherlands are always in season with us.
Are baking potatoes are…
Packed in 25 kg sacks
Similarly sized for a uniform baking time
Do you need a particular size? No problem! Just give us a call.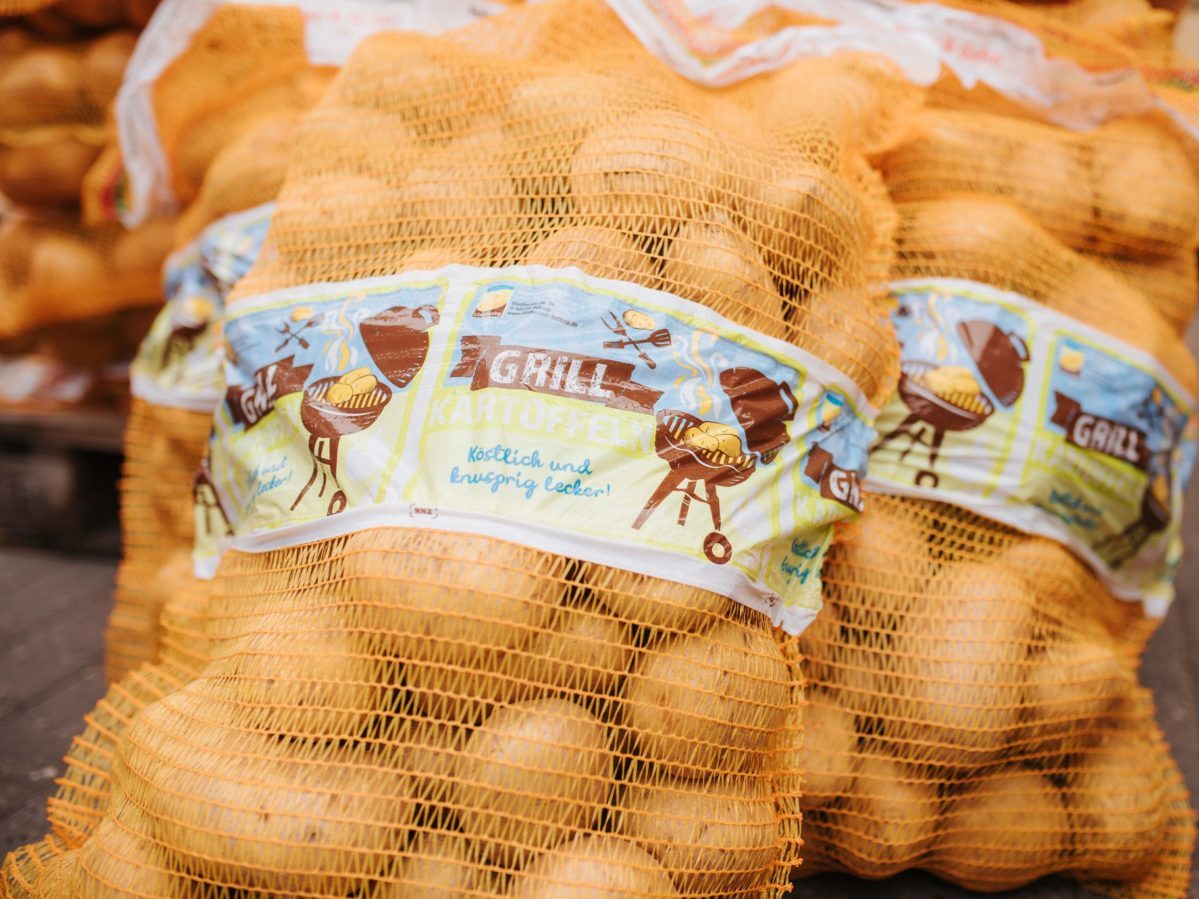 Golden chipping potatoes
It takes the right the kind of potatoes to make deliciously crisp chips
with the right colour and texture. And we know where to find them.
Our chipping potatoes have a…
Uniform size of 60/70 mm
Starch content of 14–18%
Thomas Gerner
T. + 49 2041 1845-33
M. +49 160 97220391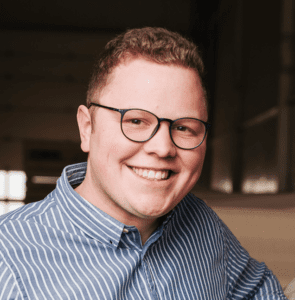 Richard Meyer
T. +49 2041 1845-57
M. +49 151 11870829
Karl Ohligs
T. +49 2041 1845-35
M. +49 178 7575077