Our onions are so good they bring a tear to the eye of rival suppliers!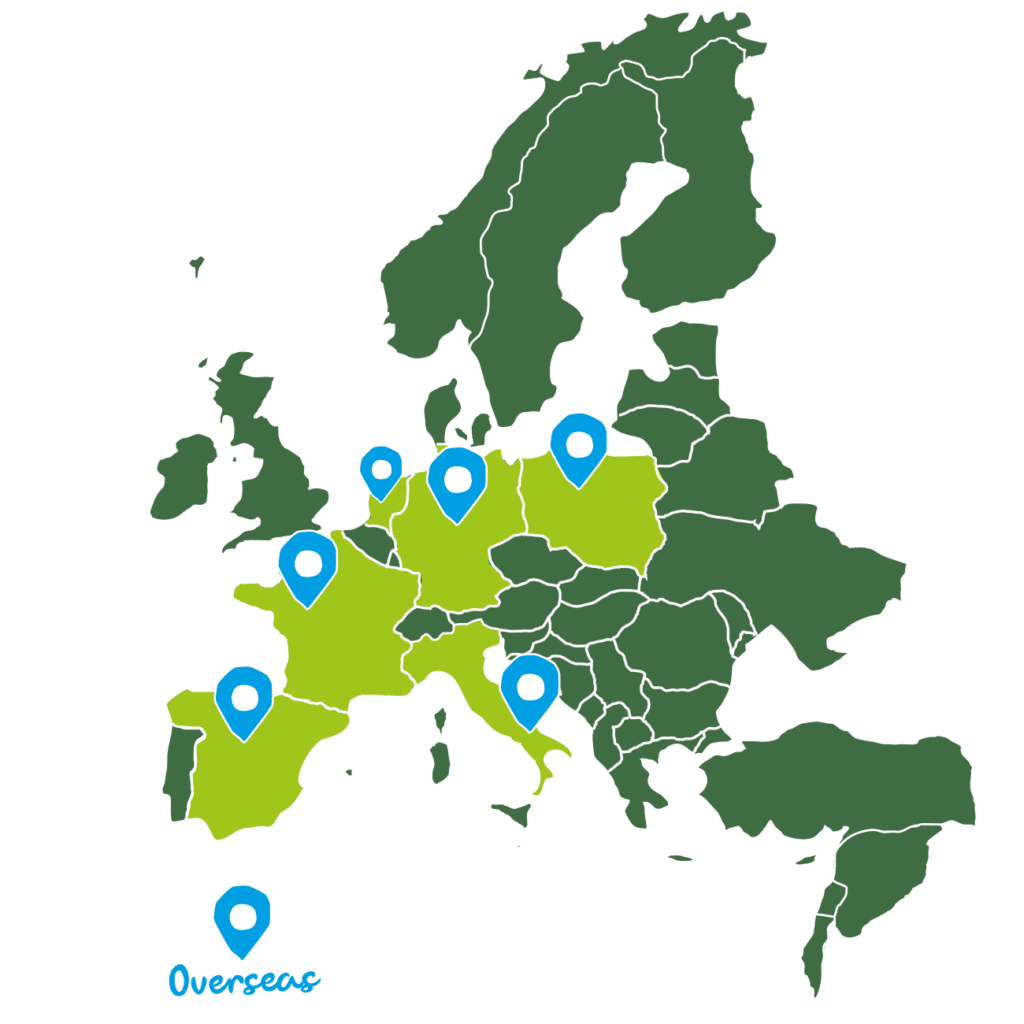 We supply white, yellow, red onions – big and small – all year round.
The onion is one of the most versatile of ingredients. Whether raw or cooked, it gives a whole range of dishes with an unmistakable flavour.
Germany eats around 7 kg of onions per head each year.
With our many years of experience in importing onions from a wide variety of countries, we know where and when to source the very best goods.
Whether by the truckload or in individual 1 kg packs – we can supply you with exactly the quantities you need.
The domestic crop
The earliest German onions come, as a rule, from the Palatinate region – as soon as the skins are firm enough. These are followed by quality onions from Westphalia, the Rhineland and Lower Saxony.
Imports
To ensure a supply of premium-quality onions all year round, we import from a wide range of growing countries.
Spanish onions
We have been importing Spanish onions directly from growers in Spain for many years now. The size of an apple, this traditional variety is a staple in the catering and restaurant trade. We supply a whole range of pack sizes – from 1 kg to 25 kg. Thanks to close cooperation with our growers, we can supply you with what you want, when you need it. Weekly deliveries ensure a perfectly fresh product.
Spoilt for choice
Which variety is the right one for you? For those who prefer a milder flavour, why not try RED onions? They're just great in salads.
But for anyone who doesn't mind shedding a tear or two and loves a good, pungent taste, the common cooking onion remains the variety of choice.
Those who love a hearty onion soup should go for big Spanish onions. Less common varieties include the white onion. It's milder in aroma and ideal for adding that extra bit of zing to light sauces.
Do you have any questions about our range of onions or would like to place an order? Call me!
Thomas Gerner
T. +49 2041 1845-33
M. +49 160 97220391